Welcome to SamLown.com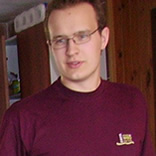 A few pointers to what you can do here:
You can also follow me on twitter @samlown or checkout some of my code on github.
The group of characters in the title of this site before SamLown.com is a Regular Expression, one of the key features of a good scripting programming language used to detect patterns in text. If ran, it should successfully match the main ways you can get in touch with me.